Our Product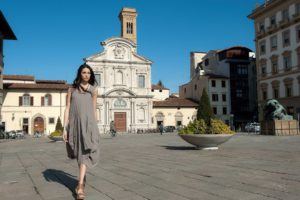 Luca Vanucci represents the finest traditions of the Italian fashion industry. All our garments are made in Italy and use, wherever possible, only Italian materials. The styling and attention to detail are exactly what you would expect from a leading Italian fashion company.
Using a combination of the latest technology and 21st century manufacturing techniques, Luca Vanucci has been able to create a stunning collection at price points that are not normally associated with Italy. And by incorporating the latest dyeing techniques, Luca Vanucci is able to reflect the latest trends in colour, as well as the latest trends in styling, in only a matter of weeks.
Luca Vanucci will not compromise on quality. Only the finest fabrics are used to create the luxurious feel that modern women require.