Rebecca & Co.
Phone: 312.828.0740
Email
Ira Lasky
Phone: 847.924.3621
Rebecca Lasky
Phone: 847.571.6425
Territory Includes: Illinois, Indiana, Ohio, Iowa, Michigan, Minnesota, Wisconsin, North & South Dakota and Nebraska.
Shows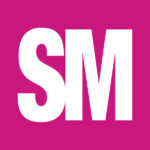 Launched in March 2000, STYLEMAX is held four times per year. The show hosts an extensive selection of brands from various categories such as contemporary, premium denim, bridge, footwear, active wear, accessories & more!

The Northstar Fashion Exhibitors trade show was established in 1937 primarily for retail apparel buyers and manufacturer's representatives in the Middle and Upper Midwest to assemble.