Winc Apparel
Cathy and Jim Walrath
Phone: 404.483.1963
Territory Includes: Virginia, North & South Carolina, Georgia, Alabama & Florida.
Showroom:
America's Mart
75 John Portman Boulevard
#11-N104B
Atlanta, GA 30303 USA
Shows
Experience Atlanta Apparel. From vibrant showrooms to trendsetting temporaries, shop Atlanta Apparel for access to top lines with collections designed to meet the needs of any retail buyer. You will find the latest looks in contemporary, young contemporary, ready-to-wear, fashion accessories and more, plus specialty categories such as children's, plus-size, bridal and social occasion. Cutting-edge runway shows and unmatched hospitality add to the mix to create an exceptional Market experience.

TRENDZ, the largest apparel & accessories show within Florida and the Caribbean Basin, is committed to providing industry buyers and exhibitors with a professionally run market and a user-friendly atmosphere guaranteed to make their business experience a comfortable, productive, and enjoyable one!  At a time of great change in the apparel industry, TRENDZ has clearly defined goals which stress value and pricing.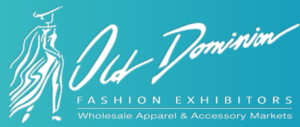 ODFE's shows provide an exciting, diversified marketplace for ladies' fashion retail buyers. These shows focus on collections, brands, jewelry, accessories and footwear. The assortment of product lines range in price from moderate to better and designer price points.